New York is situated along the world's largest natural harbor. It mainly consists of five boroughs Brooklyn, Queens, Manhattan, The Bronx and Staten Island. The legal immigration across the world takes place through the first doors of New York City and its metropolitan area.

It has the most significant foreign-born population of any city in the world, and it serves as an accommodation for almost 3.2 million residents born outside the United States. Speaking about linguistic diversity, there are 800 different languages spoken in New York City. It also has the highest number of billionaires residing than any other city in the world. If we consider New York City as a sovereign state, then it would have the 12th highest GDP in the world.

United Nations has also stationed its various headquarters in New York City, and thus it serves as a cardinal center for world diplomacy. Evaluating the aspects mentioned above, it becomes quite crucial for NYC Epoxy Flooring to venture the market and serve in the city. The city has indeed turned out to cater and flourish a population comprising of mixed ethnic cultures.

Why Do We Love ❤️ NY?
There are several aspects of NY that makes it one of the most amazing places in the world. That's why we love NY and want to share it with you!

We Love the Cultural Diversity
People mainly believe that New York is an international city rather than an American city since the immigrant population residing here. Immigrants mostly assemble in ethnic enclaves where they can communicate with each other, do the shopping, and work with folks of their native lands. Residents from multiple communities like Indians, Puerto Ricans, Irish, Russians, Chinese, Koreans, Italians, Hasidic Jews, Latin American, etc. found their new home in the city and its five boroughs.

New York City has opened its arms and welcomed the newbies, which earned it the title of a "nation of immigrants". It even included some selected festivals in the list, and since then the city observes such days as official holidays like Eid, Ash of Wednesday, Good Friday, Nowruz, Rosh Hashanah, Yom Kippur, Diwali, All Saint's Day, and many more. To celebrate the rich heritage of a diverse ethnic community, it organizes citywide annual events and parade in Manhattan town, which draw millions of spectators and crowd. These include Puerto Rican Day Parade, St. Patrick's Day Parade, West Indian Labour Day Parade, Greenwich Village Halloween Parade, etc.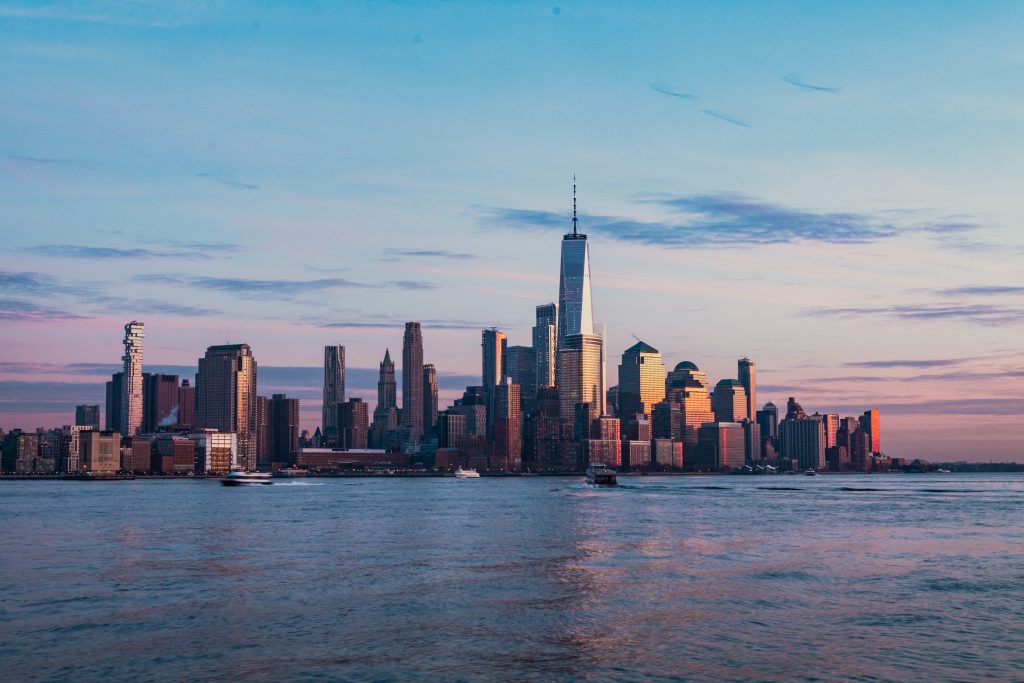 We Love Music
New York City has initially taken the influence of classical music from European culture, and this dates back to the time of the 19th century when the Philharmonic launched in the year 1842 had helped the city to secure a prestigious status in the music world. Later we saw that George Fredrick Bristow was more devoted to composing American classical music Rip Van Winkle Opera that has its influence from the American folklore. With songwriter George Gershwin's Tin Pan Alley and Broadway Theatre, American classical music gains much recognition in the music industry. A modernized version of jazz with urban vibes of country blues known as New York blues was developed. It was led by prominent musicians and bands like Lionel Hampton, Big Joe Turner, Jim Dorsey and Benny Goodman. Women star vocalist like Billie Holiday and Ella Fitzgerald also emerged. In the early 1940s, the city saw the revival of American folk music. A distinct genre of funk music, Disco evolved in the 1960s, and the custom continued till the 1980s. New York City also witnessed music like punk rock and hip hop in the 1970s. New York continues to serve as one of the major venues for music, and around 100 musicians gather each week to perform in the city.

We Love Art
The first exhibition of Armory Show held in the year 1913 brought the European Artists to work for the United States, and it has become a significant game-changer in influencing the art culture of the United States. In a combined effort of photographer Alfred Stieglitz and painters Charles Demuth and Marsden Hartley, an American perspective of fine arts was initiated. The Museum of Modern art found in the year 1929 in Manhattan displayed all kinds of American as well as contemporary art. Subversive public art and American graffiti art have traveled to New York City from the northern part of Philadelphia. The subway tunnel had become the hotspots for Manhattan graffiti crew who meet at night.
We Love Film and Literature
The city of New York remains a testimony to the revival in film making arena with 276 independent film studios in the year 2006. Some of the notable personalities include Woody Allen, Robert De Niro, Martin Scorsese, Spike Lee, Joel, Jim Jarmusch, and Ethan Coen, Francis Ford Coppola and many others. Manhattan Neighbourhood Network is one of the oldest and well-known broadcasting networks that host numerous programs in the United States. The African- American literature came into existence with the establishment of the Harlem Renaissance that took place in Manhattan. Notable intellectual writers include Robert Warshow, Philip Rahv, William Phillips, Clement Greenberg, Mary McCarthy, Lionel Trilling, Dwight Macdonald, Irving Howe, Daniel Bell, and Alfred Kazin.
You should read this great article about the 101 best movies that this amazing city provided over the years.

Our Epoxy service and assistance provided in New York

Epoxy Flooring Systems has guided its customers in New York in installing high-performing commercial flooring, and they have the expert knowledge and experience regarding this field. A team of professionals does it work with utmost precision and establish a seamless and concrete finishing of epoxy. A wide range of services is offered like surface preparation, floor leveling, warehouses, food processing spaces, industries, kitchens, living areas, offices, hotels, hospitals, and many more. The team continually works on delivering the project within the stipulated time and the given budget range of its clients. To manage the flooring assignments efficiently and swiftly, they remain updated with the latest tools and technologies. Installing epoxy as a flooring solution can give the highest returns on investment by providing durable, high performing and inexpensive surfaces. Services offered in New York City are Brooklyn, Manhattan, Long Island, and Nassau Country.
If you want to read more about epoxy flooring, we wrote some great guides just for you. You can read more and learn about epoxy flooring in our Blog.
We love to service our costumers with true love and go beyond the expectations. New Yorkers who serve New Yorkers. So simple and so amazing.