Epoxy has become a revolution in the market after its growing demand in heavy traffic areas like hospitals, hotels, industries, salons, offices, and many such places mainly due to its durability and cost-effectiveness. Due to this, epoxy floorings for home are also becoming convenient in areas like your garage, basement, bathrooms, kitchens, patios, etc. When an epoxy resin coating cures, epoxy is derived as a principal component. It is formed through the chemical combination of epoxy resin and hardener, that reacts to build a solid plastic material. 

Now choosing epoxy floors to rehaul your old establishment can be good for your house or store. It can also be utilized in repairing or refixing the floors, countertops, inlays, walls, etc. It can instantly augment the look of your space and even provides a stable base to position your feet, endure heavy machinery and vehicles, and deals with daily misuses of the floor. 

Benefits of installing epoxy flooring

Resistance: Resistance is the prime feature of the epoxy floors. It efficiently deals with every other thing like oil spills, germs, gasoline, liquids, chemical bleaching, moisture, and many more. The resin coating of epoxy is also heat and water-proof. It can withstand a high temperature of almost 500-degree Celsius. Epoxy floors do not affect industries having freezers and cold-storages. For these reasons, they become a hot choice of sectors like automobiles, airport hangers, hospitals, and cold storage. In the crucial areas of a residence like a garage, basement, kitchens, and patios epoxy flooring are more suitable.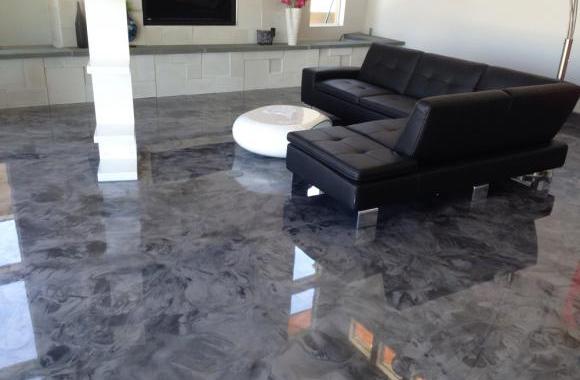 Durability: Epoxy floors are rendered into a rigid surface when they are properly installed over a concrete base. It is incredibly durable for commercial places having heavy traffic like hospitals, hotels, industries, salons, offices, etc. With the feature of extremely hard and sturdy surface, it is almost difficult to create dents, cracks, and holes. You can easily rely on epoxy for the fact that it lasts up to several years without spending much on maintenance. Heavy equipment like forklifts and foot or be it any vehicle, epoxy floorings efficiently manage them without rendering any damages on the surface. Spread another layer of epoxy resin to make it more sturdy.

Cost-effective: Not only epoxy floors have innumerable benefits, but it also comes in a nominal price range when compared to other flooring systems. If you consider installing epoxy floors on your concrete base, the installation charges might cost a little less. People of New York prefers epoxy floorings for its feasible pricing option.

Low-maintenance: The epoxy floors are non-porous, and hence they do not absorb any liquids, spills, moisture, dirt, etc. The floors can be cleaned and sanitized with mild soap and water. Depending upon the nature of use, it can last up to several years that too without incurring much on maintenance. 

Customizable: Now you can create a unique epoxy flooring according to your ideas and get assured that your choice floorings will not be generated in mass. You can customize it according to preference and add colors, designs, patterns, metallic effects, in the epoxy resin mix. Material like vinyl flakes, stone chips and aggregators can even make your floor skid-proof. Elevate the look of a house or store with the plethora of choices available in epoxy floors/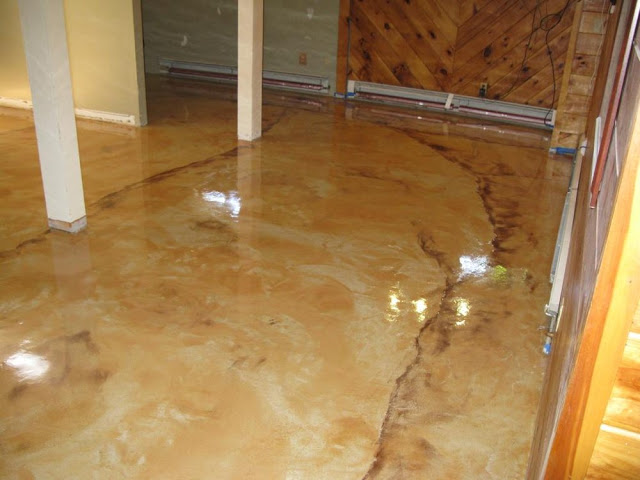 What is the cost involved to epoxy the floor? 

Epoxy resin coatings have mainly three types of variations, the 100% solid epoxy, solvent-based epoxy, and water-based epoxy. The 100% solid epoxy fetches a higher price tag since nothing is added in the material. Water-based epoxy is thinner in comparison to both solvent-based epoxy and 100% solid epoxy. A gallon of water-based epoxy might cost around $30-$50 or more while a gallon of 100% solid epoxy or solvent-based epoxy might cost around $45-$150 or more. A garage area of 250 sq.feet might cost around approximately $750-$3,000. While if you prefer to do it by your own, you have to purchase the proper kits and equipment and get your work done at a cost of approximately $50-$600 or more, and it might vary upon the type of epoxy you select. 

What are the different colors available in epoxy? 

As mentioned above, epoxy can be customized according to the taste and requirements of the customers. Colorful epoxy resin pours are readily available in the market in various shades. Epoxy colors can be applied like any other regular paint along with the fact that they provide better protection to the surfaces. Now you can consider including it, in your countertops, backsplashes, walls, floors, garage, etc. Different shades can create mixed emotions.
Colors like off-white and beige are more suitable for hospitals and hotels. Darker shades go better with garage and industries. But one must be cautioned before selecting the color of epoxy. Once installed, it is almost impossible to change the colors. The right color can transform the ambiance of your space.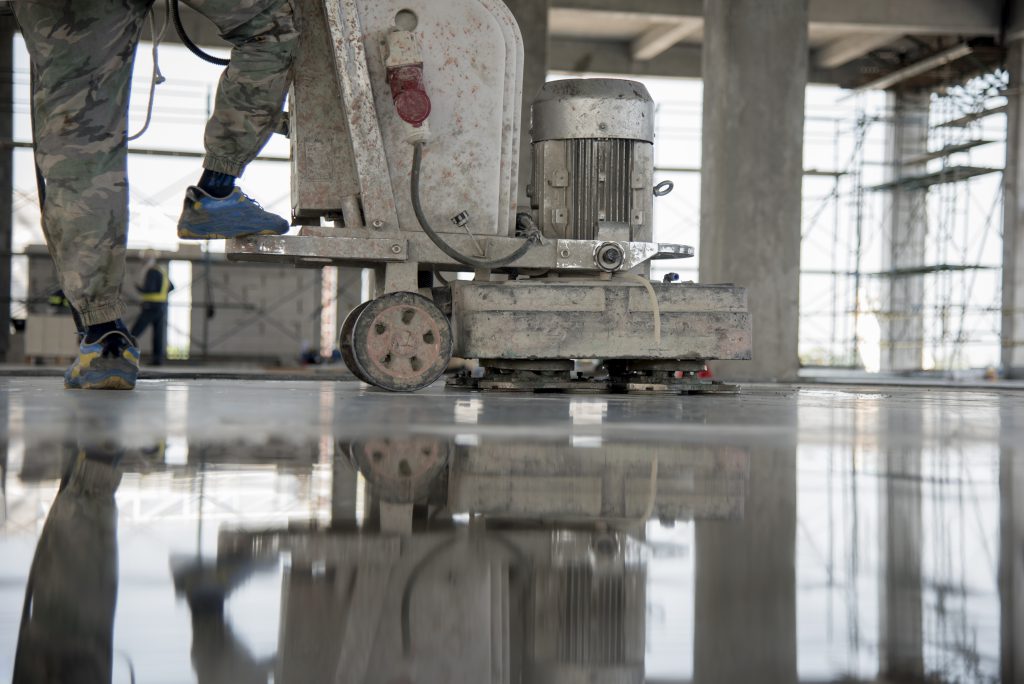 What is 3D epoxy? 

We all are aware of the versatile feature of epoxy floorings and why it has become the champion of the flooring industry. Now its newest exploration is in the field of art with three-dimensional figures and pictures. Install beautiful sceneries or graphical designs and get them framed in your floors with the help of epoxy. These amazing floors are obtained by first printing the photos through a particular machine, and finally, a layer of epoxy resin secures the look permanently. Get 3D epoxy flooring in your bedroom or bathroom and make way for a relaxing atmosphere.

Where can you install epoxy? 

Countertops
One of the most inexpensive ways to renovate those old countertops is by spreading a layer of epoxy resin on top of the old one. It can instantly change the appearance of the top. Be it a retail store countertops or a countertop in kitchens and bathroom; epoxy is best for this. Unlike other material, epoxy countertops won't get damaged from scratches, cracks, dents, etc. A seamless and glossy finish will last up to several years. 

Backsplashes
You can customize your backsplash in kitchens and bathrooms with a coating of epoxy resin. They will stay on for an extended period, and it won't absorb those dirty oil stains. Use a wet towel to remove the stain instantly. 

Garage
The garage areas are prone to get soiled and damaged. Cleaning them consumes a lot of time. Even painting them year after years adds to your budget and isn't a steady fix. Consider pouring a layer of epoxy coatings on the garage floors to produce a rigid surface. It can endure the weight of your heavy vehicle and last up to several years. It also ensures a hassle-free cleaning of oil spills, motor fluids, rusts, gasoline, etc. with one sweeping blow. 

Basement
Seal all the moisture, dampness, humidity, and darkness with a layer of epoxy resin. The epoxy floors in your basement act as a barrier to moisture and humidity, and hence, don't allow any bacteria or germs to breed on the surface. Customize the floors with vibrant shades and colors to mark a full stop to the darkness in the area below the ground level. 

Living Room
Living Room is the heavy traffic area of the house with people continually making their movement in and around. It is a multi-functional space for watching TVs, chatting, and bonding with your family and friends, and often the dining area is also included within it. Such a field of activity requires the best decor and flooring. Epoxy resin floors help to achieve a stable floor along with a regal touch of decor through a wide array of options available in customizing the floors. 

Kitchens
Get your kitchen space free from the germs and bacteria by installing epoxy floorings. Any spills, liquids, oils, etc. can be quickly cleaned and sanitized with a wipe. Shape your kitchen with a personalized touch of colors, embedments, acrylic chips, mica, etc. with a coating of epoxy resin. Drop any heavy utensils, but it won't damage the epoxy floors. 

Conclusion
Be it a commercial or a residential project, due to the multi-faceted features of epoxy, it can be incorporated almost everywhere. They are not only a stable solution for flooring but can be introduced to other things like countertops, tabletops, backsplashes, walls, patios, fireplaces, photo frames, mirrors, and many more. Any small damages like repairs, cracks, fissures, holes, etc. can get fix with the strong epoxy resin. The affordable price tag further boosts the reputation of epoxy in the market.